As part of the thriving Vancouver tech sector, Colligo has many remarkably talented and interesting people on the team. In fact, in our employee surveys, the quality and friendliness of our co-workers is usually the top reason people say they love working here.
This week we sat down with Sepideh Saba, one of our senior software engineers, to get an inside view of the Colligo experience.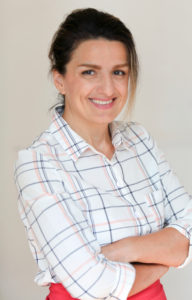 Hi Sepideh, thanks for making the time to chat. To kick us off, can you give us the big picture of your role here and what you work on?
I'm a software engineer on the cloud team. The product I work on is called Colligo Console; it's a web-based platform that a lot of our apps use. It's the central configuration tool where you provision your subscriptions across our other apps. It's deployed on Azure. We're using the latest Azure services.
Before you joined Colligo, what was your background?
I have a bachelors in applied mathematics, but started getting interested in coding at university. A lot of projects I worked on required coding, so I started to build out my career from there and when I graduated I went into software. I've worked on lots of different projects—enterprise inventory management tools, building management software—but 80% of my time has been designing and coding the back end.
So when did you join Colligo, and what attracted you to the company?
I've worked at Colligo for about 18 months. Definitely, the technology attracted me. Not many companies in Vancouver are using Azure, and I wanted to get more exposure to it. And the rest of the tech stack is also interesting. The company is always very open to new technology; if you can convince your peers to try a new technology they will buy in. That stood out to me compared to other firms. You get a lot of say in the decisions here and your input is valued.
Having been here a while, the two things I really like are the people and the culture. There is a lot of cross-team collaboration. Each team helps the others, and I find everyone is helpful here. I've made lots of good friends, the people are super nice.
Give us a snapshot of a day in your life at Colligo.
I usually begin the day by looking for and addressing any urgent issues, but most of my daily routine is working on tickets that need design or code as part of our current development sprint. We use two-week sprints and every Friday we do reviews with the whole company to share our work and update what we've learned.
Some of our tasks are research spikes on trying out new technology and new concepts. Learning is actually a fundamental part of my job. I literally learn something new every day. For instance, what's the latest version of the software we interact with? How will updates affect us?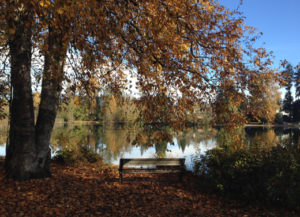 What do you like to do outside of work?
Beside being a mom who loves to cook every day, I spend lots of time learning about princesses from my daughter. I also love trail running. I am on the trail as much as I can be, or I just run around my neighborhood. Most of the time I get out very early or late in the afternoon to be able to run without compromising my family. (We've posted some recent photos Sepideh has taken from her runs  – ed.) I also love painting as well. I'm getting into watercolors now, which is my new favorite. I've also done a lot of black and white pencil drawing.
What advice do you have for people thinking about working here?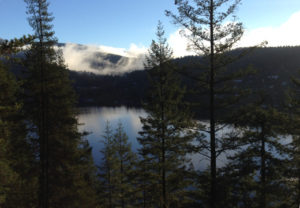 From the Azure perspective, be prepared to take your time ramping up. Learn about the services that we use. That will ultimately help you get on board much faster. It's worth investing the time. Our platform spans many different operating systems, so it can initially seem overwhelming that we have multiple teams, but it all comes together nicely.