Mobility is definitely at or near the top of IT department agendas for 2016.
In our recent webinar "Enterprise Mobility: Awakening the SharePoint Force" 451 Research mobility expert Chris Marsh and I discussed mobile content management trends and how MCM is gaining rapid market traction to empower information workers to be productive anywhere, while enabling organizations to meet their security and governance goals. You can watch the recording here.
We polled the IT professionals who joined us, and found that 45% are evaluating options to mobilize enterprise content stored in SharePoint/Office 365, while 30% have already done so: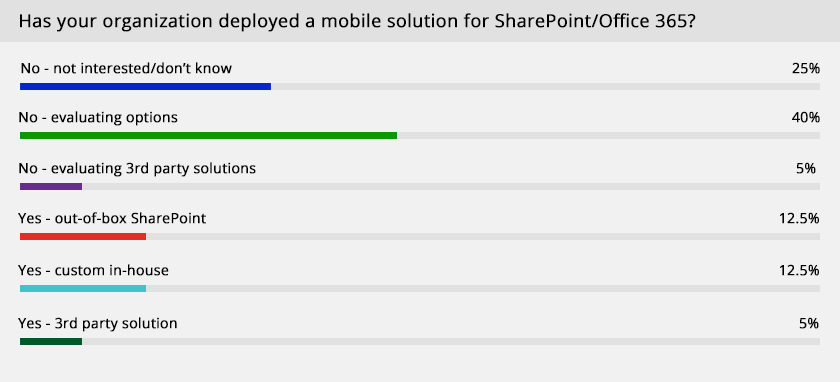 It was also interesting to see that the most popular business teams IT is looking to mobilize were information workers (followed by field technicians and engineers). 70% of participants are looking to mobilize information workers! Which business teams is your organization looking to mobilize?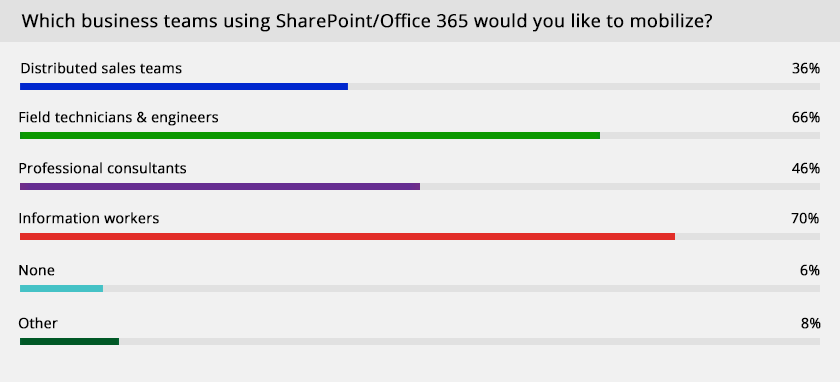 These trends that we saw with the webinar poll align with recent 451 Research findings Chris Marsh shared. 451 Research has been conducting a quarterly survey for some time, and in Q3 of last year, a new trend emerged in this longitudinal study. While senior IT environment decision-makers have previously prioritized mobilizing sales teams and customer-facing initiatives, for the first time, general internal business processes rose to the top of the chart: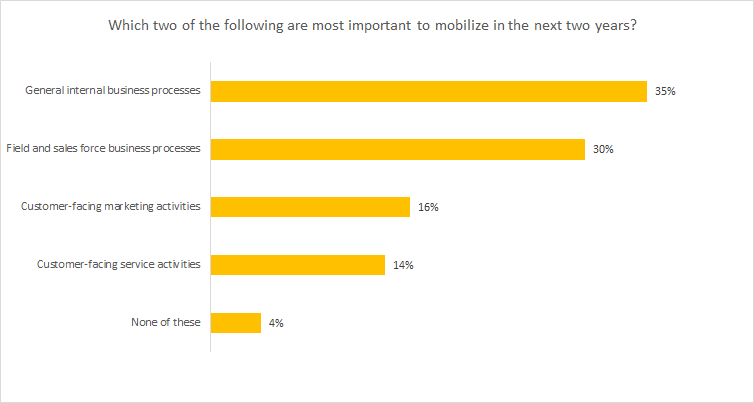 It looks like today, organizations are looking to reap the productivity gains from mobilizing various internal business content, processes and workflows, like email, notetaking, access to the corporate intranet, enterprise content and task-based employee applications.
To discover mobile content management (MCM) best practices for empowering information workers and mobilizing SharePoint, I'd like to invite you to watch the on-demand webinar to learn more.