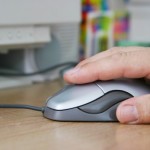 Compliance requirements vary depending on industry and other factors, and electronic documents and records management systems (EDRMS) help to automate reporting and mitigate risks when it comes to areas like e-discovery.
The term "e-discovery" generally applies to procedures for accessing electronic records that are relevant to litigation or other legal proceedings. Depending on your compliance requirements, companies may need to meet certain requirements for storing certain documents (including emails) so that they are able to make them available at the court's request.
Since many businesses store important conversations in the form of email, they need systems in place to ensure timely email discovery, according to a recent Business2Community.com article. If you're involved in litigation, "you will be asked to retrieve information within a stringent legal time period," it explains — or face fines and even prosecution. That's where using an EDRMS as a powerful way to archive, search and retrieve documents pays off.
The requirements for e-discovery depend a lot on what industry you're in — the rules for pharmaceutical companies, for instance, are different than those for software development firms.
What's important to understand is how far your organization needs to go with email archiving. Do you need your EDRMS set up to archive all email for the past 25 years, or could you set more selective parameters?
Some people suggest that, since cloud storage is so inexpensive, you should never delete anything. From a compliance standpoint, that's the wrong thing to do.
The last thing you want in e-discovery cases is too much information. If you have everything, you have to disclose everything, and that may be quite risky. It also makes it harder to find what you're looking for.
The wiser strategy is to only save what you must in order to remain compliant. A well-configured EDRMS makes it easier to automate selective archiving, enable powerful search tools and mitigate regulatory risks.
Learn how Colligo's electronic documents and records management systems (EDRMS) help professional services firms facing compliance and e-discovery challenges.
Source: Business2Community.com, April 2014