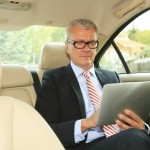 Enterprise mobility enables end users to work faster and more effectively whenever and from wherever they're located. But despite those benefits, mobile app adoption remains low.
What's the reason? While there are several factors, concerns about security, private and ease of access are the primary reasons that users avoid mobile apps, according to an article from CMSWire.
"Moreover, 78 percent of consumers refuse to download a mobile app they don't trust," the article notes, citing a 2013 study by TRUSTe, an online privacy management services provider. "Since bring your own device (BYOD) can be reasonably viewed as an extension of the consumerization of technology, it's not surprising that employees often don't trust the security of corporate apps."
And even if they wanted to use them, many employees complain that their organizations make it difficult to locate and download corporate apps using their personal devices.
This all shows why organizations need to not only create a mobile strategy, but also work on communication methodologies. After all, if employees don't even know where to find your business apps, how do you expect them to use the apps?
The business and IT department should work together to address employee concerns about security, private and accessibility. Senior management needs to lead by example and highlight how enterprise mobility efforts help to improve productivity. Be clear and show examples.
Also, communicate how personal data is going to be protected, and how it's shielded from corporate data. For example, organizations don't need to wipe an entire device to protect enterprise data. That means if a device is lost, IT is able to wipe any sensitive business information without deleting a user's personal files, such as photos and contacts stored on the device.
Don't allow a lack of communication or misunderstandings to sink your enterprise mobility efforts. Be proactive and communicate up front to boost user adoption.
Are you looking to learn more about how embracing enterprise mobility could help your organization? Contact us today to talk with our team.
Source: CMSWire, April 2014