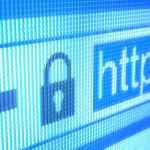 Many employees are conditioned to avoid engaging with their organization's internal IT security team because they know the answer to any request is likely "no." As a result, employees often look for ways to circumvent IT, choosing consumer-grade tools such as Dropbox, for instance.
But while security teams still need to say "no" to risky behaviors, they're increasingly saying "yes" to technologies that drive business opportunities, according to an article on BaselineMag.com. That's because IT is being asked to become a business enabler and not an obstacle.
"The goal should be to allow people to do their jobs without getting in their way," says Eugene Spafford, director of Purdue University's Center for Education and Research in Information Assurance and Security. "That's the big problem with security in general. We get in the way."
There's a big focus at many organizations to find ways for security to get out of the way. Fortunately, with mobile device management (MDM) and mobile application management (MAM) services, it's becoming easier for IT to allow employees to securely connect their mobile devices to the corporate environment.
Both the business and IT need to work together to create policies that ensure security and allow flexibility. That means employees must feel comfortable about reaching out to the organization's IT security team before signing up for a cloud-based service or introducing a new app into the enterprise. At the same time, the IT staff must be open to engaging in a productive conversation, and not automatically saying "no" to the request.
"Involving security earlier in the process is especially critical to extract the full value of cloud services," the BaselineMag.com article notes.
The IT landscape is changing as it relates to security. IT has more options for mitigating risks and fewer reasons to deny technologies that enable business opportunities. That should encourage both the business and IT to develop a more collaborative and open relationship.
Learn how Colligo solutions are able to help professional services firms solve the unique collaboration challenges they face.
Source: BaselineMag.com, April 2014