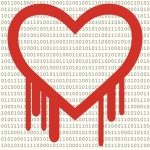 Public attention on the Heartbleed security breach has prompted plenty of hand-wringing about data security for businesses and individuals. A recent article in Information Week, for example, uses Heartbleed as a jumping-off point to warn of the dangers of a less-than-secure BYOD mobile environment.
"Mobile security can be compromised due to design flaws, vulnerabilities, protocol failures in any mobile applications, virus, spyware, malware and other threats," the article reads. "The safe and secure use of technology is a genuine concern for enterprises all across, and this is one of the topmost concerns of today's CIOs."
That may not be untrue. But it seems to suggest that enterprises are being caught off guard, which isn't the case. Data security has been a concern for years. If you talk to your average IT person responsible for security, that individual is watchdog when it comes to apps and devices coming into the organization's network. Getting apps into some big companies requires getting past a lot of bureaucracy and checkpoints.
These organizations aren't about to forget that mobile devices are part of the security landscape. Heartbleed is one of those security events you're not able to account for, affecting underlying infrastructure that everyone assumes is just going to work.
These kinds of events are scary to people who spend most of their time being incautious with their data and devices. You have a failure rate, no matter what, and you just have to accommodate security failures like Heartbleed. There are always going to be issues, so the key to staying as safe as possible is being prepared for these incidents to occur.
Are you looking to learn more about how mobile applications may help your organization? Contact us today to talk with our team.
Source: Information Week, April 2014