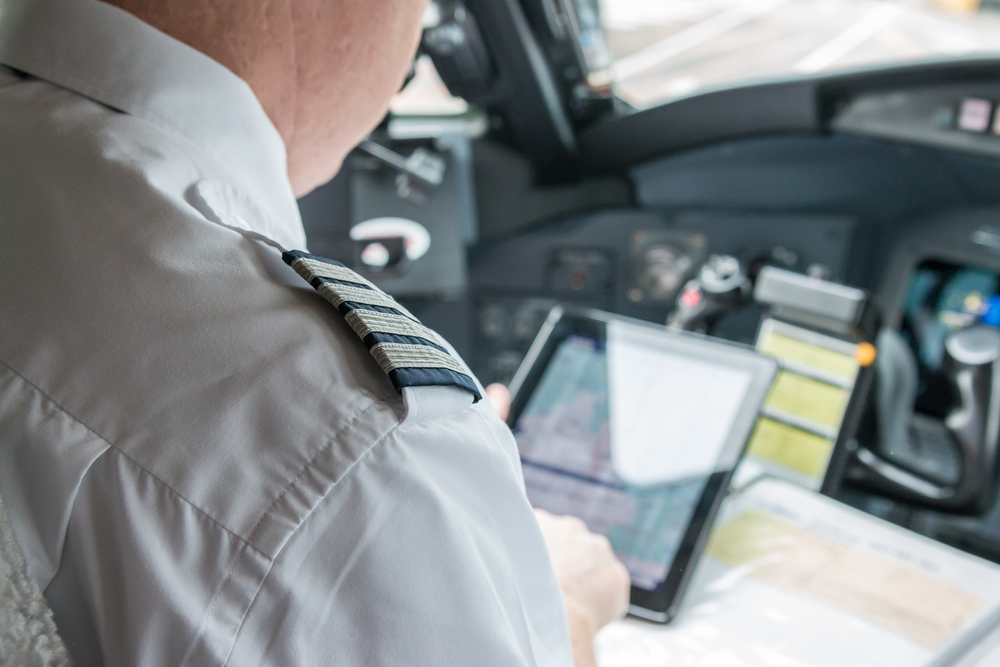 You just got on a plane to fly to a business meeting. It's a new 787. Did your pilot read the most up-to-date manual before takeoff?
To comply with Federal Aviation Administration (FAA) regulations, airlines are required to provide proof that their pilots have opened the most current versions of their digital flight manuals. Colligo Engage helps airlines streamline FAA regulatory compliance.
In the past, captains carried heavy flight bags filled with aircraft flight manuals and other documents. On every plane, you'd find roughly 35 pounds of heavy, cumbersome flight manuals.
Today, captains are carrying much lighter and more searchable electronic flight bags … on their iPads. How does their IT department manage the content on electronic flight bags and provide evidence of regulatory compliance?
#1. Up-to-date aircraft flight manuals are centrally pushed to pilot iPads!
Our airline customers, equipped with Colligo Engage and SharePoint, can ensure the most up-to-date documents are available in all the electronic flight bags. Using the platform's administrative command center, Colligo Console, administrators can simply push the latest fight policies and aircraft manuals to pilot iPads.
#2. Tracking pilot activities on their iPads proves they've read the right manuals.
Colligo Console is built on Microsoft Azure, a highly secure cloud computing platform, and it communicates with individual apps via our powerful sync engine. Content, user and device activity data is automatically collected, empowering admins to monitor usage activity by user or group, type of activity (like edit, read, share or sync), by device and by time period.
It empowers airlines to meet the highest levels of governance, with the ability to audit and analyze user activities and to monitor pilot adoption and compliance. Our airline customers are tracking that the contents in electronic flight bags have been opened and read by pilots providing evidence that they are meeting their governance and regulatory compliance requirements.
So on your next flight, rest easy.
To learn how Colligo Engage can help you meet your governance objectives, I'd like to invite you to schedule a demo with one of our experts!