Gartner today delivered their latest webinar: Cool Vendors 2013: The Nexus Grows and Challenges Current IT Assumptions. The presentation features Colligo's delivery of secure mobile SharePoint content on smartphones. It's now available as a free on-demand webinar.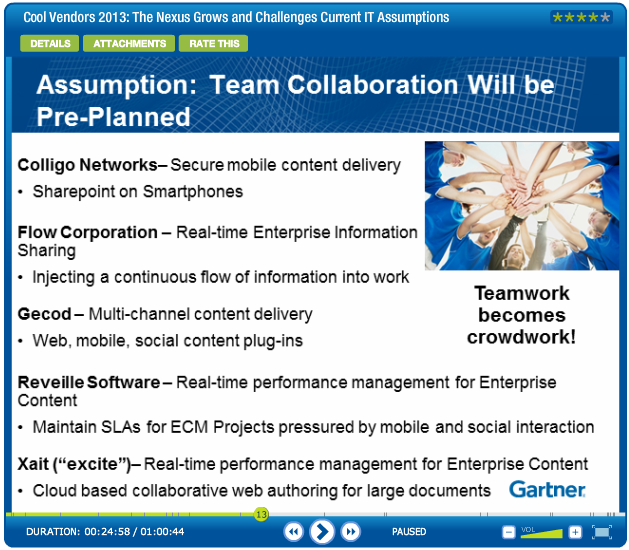 The one hour presentation by Managing VP & Gartner Fellow, Daryl C. Plummer, delves into how Cool Vendors like Colligo are helping IT address the broad range of evolving challenges they face. It also highlights how the vendors are leveraging what Gartner describes as the "Nexus of Forces" to solve these problems.
Comments regarding Colligo, observed that we are addressing "social collaboration and the way people share information", and "…the company provides secure mobile content delivery for SharePoint for smartphones… …and provides a stronger structure for IT." He goes on to recognize that organization want to keep information in sync, even while mobile, and states that "Colligo helps a lot of people collaborate at the same time" and that we make it easier to coordinate content in a secure manner.