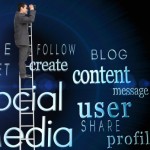 Security is at the core of any strong IT strategy. But with the rise of cloud computing, mobility, social and bring-your-own-device (BYOD), it's a struggle for IT decision-makers to stay in control.
It's no surprise that, according to a research report cited in an ITProPortal.com article, "only 9 percent of IT decision-makers are confident that they have complete visibility of all the applications currently being used by employees."
The research found that most employees are accessing at least eight cloud applications per month. In fact, 70 percent of the organizations surveyed use portals with multiple applications to interact with external users.
"With a high percentage of cloud usage happening 'off radar,' via mobile devices and across entire enterprises, businesses can no longer be certain that the use of cloud applications is meeting their IT policies and guidelines," the ITProPortal.com article reports.
When IT departments aren't able to see the complete picture they risk losing control of security and having sensitive information fall into the wrong hands. So, what's the key to regaining control over data? Provide an app-based mobile solution that people want to use.
There's a reason that users engage in "rogue IT" and bring consumer-grade tools into the enterprise environment with no company oversight. And, no, it's usually not because they're purposely trying to be malicious. It's because their organization isn't providing the tools they need to support their work.
A good cloud and mobile strategy needs to address both security and the user experience. With SharePoint, for example, third-party tools are available to deliver centrally-managed access across a variety of platforms. This helps to ensure a consistent user experience on all devices.
It's not realistic (or smart) to try to stop the rise in mobile- and cloud-based solutions. That's simply the way millennials work. Rather than fighting this trend, it's best to embrace it, regaining visibility and control with strong security policies while also providing the flexibility end users need.
Learn why Colligo Contributor Pro is the complete solution for managing SharePoint enterprise content, including emails and documents.
Source: ITProPortal.com, April 2014