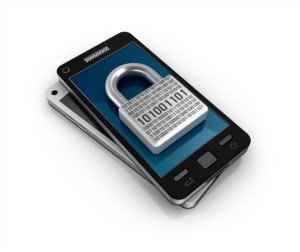 Security of data is certainly a big deal for organizations. In a SailPoint survey discussed in an article from Help Net Security, 84 percent of organizations used cloud-based applications for business processes and 82 percent allowed access with personal devices. More than half of the respondents revealed that former employees had tried to access applications or data after leaving. For these reasons, it's important to ensure your software vendor is focused on providing strong security and management capabilities.
Lost or stolen devices, "jail-broken" smartphones or tablets, and malicious applications can all pose serious security risks. According to the survey, 57 percent of companies had lost company-owned devices with sensitive information, and 46 percent expressed a lack of confidence in their ability to control employee access to their applications.
It all sounds pretty scary, and it can be. Fortunately, in a SharePoint environment, third-party applications help to manage this risk. For example, Colligo Briefcase for iOS stores information with AES 256-bit encryption, and uses the device's key chain to manage SharePoint credentials. It syncs with the data in the enterprise – either on-premises or in the cloud – and works with Colligo Administrator to enable IT to push content and settings out. When employees leave the organization, the data can be remotely wiped from the device.
Organizations can also change departing employees' passwords to the application on their mobile device, ensuring they won't have access to the application. Only 41 percent of companies in the survey had a plan to automatically remove sensitive data from mobile devices. With the right tools in place, if a former employee attempts to log in too many times with the wrong password, the data can be automatically wiped from the device.
By providing the capability to selectively cache content on their devices, users have a much improved mobile experience whether they are working online or offline, which can be great for productivity. You just have to make sure you have the tools and policies to mitigate the security concerns that are unique to mobile.
Source: Help Net Security, December 2013