Colligo sponsored the Vancouver iOS Developers Meetup last night as part of its latest recruiting drive. The meetup was packed, with great presentations ranging from learning about what the Canada Trade Commission can do for businesses, to sponsor pitches, tech tips on coding tyle, and then deeper dives into running consulting businesses from Tom Schulz and Aaron Hilton.
Our sponsorship helped cover the cost of pizza, sushi, and pop, so everyone was well fed. Thanks very much to Aaron and his team for organizing this excellent event.
We were pleased to present our recruiting pitch for developers, and trust it struck a chord with some of the obviously excellent talent at the event. And here's a gentle reminder of why working at Colligo is so great: our offices are located in beautiful Yaletown, easy access to buses and SkyTrain, great salary and benefits, lovely heritage workspace with high ceilings and lots of light, and lots of choice for grabbing lunch or coffee.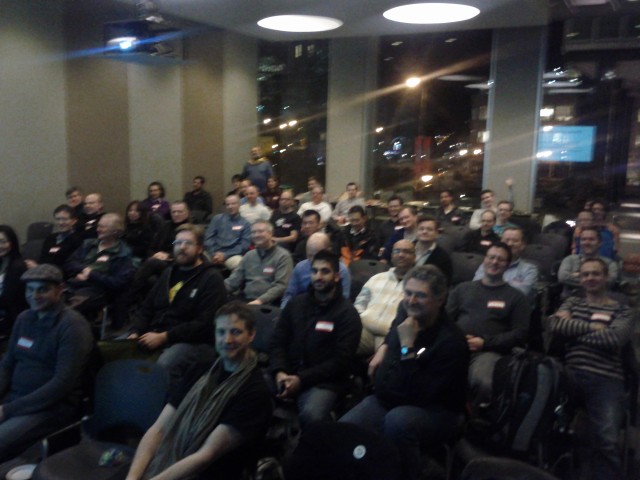 As part of our exciting growth plans for the coming year, we have newly listed jobs in development, QA, and marketing. Check out the listings