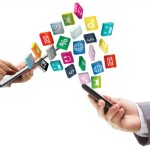 When your company is planning to develop mobile applications, consider partnering with a good app developer. Working with the right partner brings important qualities to the table, helping to ensure your project's success.
But what qualities should you look for? A recent article on BusinessNewsDaily.com offers good general advice.
Proven track record: A great mobile app partner should have a history of "working successfully with various types of integration technologies, infrastructure platforms and companies ranging from disruptive startups to Fortune 500 companies," according to the article. This may be the most important quality to look for.
Quick turnaround: In the mobile application world, business goals and opportunities change rapidly. That's why your app development partner needs the flexibility and agility to support rapid development and changing plans.
Strategic focus: Look for partners who treat mobile applications like any serious business investment. These projects need a clear, goal-driven roadmap that moves from brainstorming and planning to testing and implementation.
Collaborative culture: You might like the idea of simply handing off your app development project to your partner and letting them make it happen. But a collaborative interaction between your company and the app developer is far more likely to produce satisfactory results. Look for app development partners that draw on their clients' experience and creativity throughout the process.
User-centric design: An intuitive, user-friendly design is essential to successful mobile applications, whether these are internal or customer-facing tools. Look for partners who prioritize the user experience in interface design.
While all of these qualities are certainly valuable, the article misses a couple of key points that are important to add.
Market experience: A good partner brings relevant expertise to the table, and it's particularly helpful to find one already familiar with the market and customer segments you're targeting.
Platform expertise: Make sure your partner has the relevant platform expertise for your project to ensure a high-quality mobile experience. Developing mobile applications for iOS is very different than for Android, for example, so if you're planning an iOS app, there's little reason to hire an Android expert. Alternately, if you're creating a multi-platform mobile app either with HTML5 or cross-platform native apps, make that expertise a priority as you evaluate partners.
Which of these qualities is the most important? That's going to vary depending on your company's goals in developing mobile applications. But the more of these qualities you're able to find in an app partner, the better your chances for success.
Are you looking to learn more about how mobile apps could help your organization? Contact us today to talk with our team.
Source: BusinessNewsDaily.com, June 2014