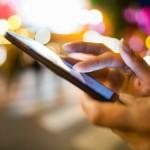 Many organizations encourage the bring-your-own-device (BYOD) model as an inexpensive way to increase mobile access, but this approach has drawbacks when you're trying to build a mobile collaborative culture.
If you want your workforce to truly embrace mobile collaboration, you need to bring business-critical applications to the devices they use. In a BYOD environment, that's often easier said than done.
Even with the freedom of BYOD, as a recent CIO.com article observes, "getting workers to regularly communicate and collaborate, with each other as well as the office, via their smartphones or tablets still poses a challenge." The article offers these five tips for improving mobile collaboration.
Make sure devices and collaboration software are compatible: In a collaborative culture, employees need to share a wide variety of files and information; in a BYOD environment, that means using mobile applications that work on virtually any device. And that includes desktops, so that mobile employees are able to collaborate with in-office workers, according to CIO.com. Good options for enterprise collaboration software include SharePoint and Yammer, which work well across desktop and mobile applications.
Use cloud-based project management tools: To support a collaborative culture where it matters most, make sure that your critical project management tools are accessible from mobile devices, CIO.com suggests. To keep mobile employees in the loop, look for project management tools that offer a robust, efficient mobile application that works well on tablets and smartphones.
Train employees to use mobile collaboration software: Don't just hand over the keys and say, "here you go." To really make a collaborative culture a reality, people need to know how to use these tools effectively, as well as the expectations for using them. Before launching mobile collaboration software, set up processes, guidelines and training sessions on workflow and communication.
Share best practices for mobile security and connectivity: Say your sales team is out in the field using tablets to showcase your products. What if they run into connectivity problems with your wireless provider? Or perhaps they log on to an unsecured Wi-Fi hotspot and a hacker uses that to compromise your company data. The point is to make sure employees have resources and understand they need to mitigate these mobile collaboration problems when (not if) they occur.
Establish proper mobile etiquette: In addition to technical training, walk both office and mobile employees through the basic soft-skills of a collaborative culture. That could mean a quick review for using a headset in video conferences, for example, or keeping your availability status updated.
If you want your employees to embrace a collaborative culture in a BYOD environment, you'll need to develop a change management strategy to encourage user adoption. But that change is much easier when all of the pieces work together, making mobile collaboration easy and attractive for employees.
Are you looking to introduce mobile collaboration software in your organization? Learn how Colligo solutions are able to help!
Source: CIO.com, April 2014