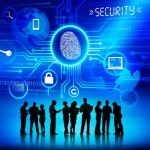 Think it's OK for your organization's mobile strategy to skip over mobile device management (MDM) software? Think again. As smartphone and tablet purchases supplant more traditional PCs, companies should expect to see increasingly sophisticated cyber-attacks that target mobile devices, according to a recent article on the Mobile Enterprise website.
A study by Gartner predicts that the focus of endpoint data security breaches is likely to shift to mobile devices by 2017. As a result, the research firm recommends IT security leaders adopt a combination of MDM and enterprise mobility management (EMM) safeguards, and suggests five tips for securing Apple and Android mobile devices.
Set standards for password strength: Require that mobile device passcodes meet or exceed certain guidelines for length and complexity, plus strict retry and timeout parameters. IT leaders have been talking about this for decades, so there's no excuse for weak passwords.
Require compliance with platform specifications: In a BYOD workplace, a carelessly maintained mobile device has the potential to introduce a host of problems. Set minimum and maximum version guidelines for the platforms and operating systems you support, and restrict any devices that cannot be brought within these parameters.
Ask users to help: Before you grant a mobile device access to business data, ensure that the user opts in to basic enterprise policies. From there, make sure your MDM is capable of revoking or restricting access to devices that fail to comply with those policies.
No jail-breaking: Jail-broken or "rooted" mobile devices may be vulnerable to cyber-attacks, so it's important to prevent these devices form gaining access to company data.
Require signed apps and certificates: Use MDM to screen devices for suspicious mobile applications before allowing access to company email, shielded mobile apps and networks (VPN and Wi-Fi). Be on the lookout for apps from unauthorized third-party app stores, as these frequently carry malware.
To make sure that your MDM supports your larger technology and business goals, it's always a good idea to start by defining your strategy up front, and then find MDM solutions for your company that support that strategy.
Are you ready to discover how mobile applications could help your organization? Learn more about the benefits of using Colligo Briefcase within the MobileIron AppConnect ecosystem.
Source: Mobile Enterprise, May 2014