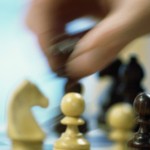 The basic concepts of information governance are well established in document management, but they're fairly new ideas in other areas of business. An effective information governance strategy needs to reflect what you're trying to achieve as an organization, and should be explained in terms of business needs, rather than rules.
Along those lines, a recent article on CMSWire offers some helpful suggestions for developing an information governance strategy that is pragmatic, rigorous and tailored to your organization.
Start by clearly defining the scope of your information governance program: The suggested definition from CMSWire is "the control of information to meet your legal, regulatory and business risk requirements," with a defensive emphasis on controlling risks and costs. While it may have secondary business benefits, the test of your information governance program is whether or not it protects you from risk and risk-related costs.An additional benefit to defining the scope and purpose of your information governance program is that it helps clarify the reasoning for these policies from a business perspective. Focusing on business needs rather than rules helps with gaining broader user adoption and compliance.
Build on an enterprise content management foundation: Some organizations try to implement records management and information governance strategies without having good technology and procedures in place for managing repositories. For the best results, build on a stable foundation of enterprise content management.
Plan to optimize partial failures: Document management processes and records management systems never work exactly as planned, and that's OK — as long as you plan ahead for variation and problems. Make sure to model a variety of scenarios, including failures and snags at different points along your implementation roadmap.
The most important thing is that your information governance strategy needs to reflect your organizational needs and priorities. Everything in your plan should derive from a business reason, whether that reason comes from the legal team, the security team or your internal policy around information governance. You could spend huge amounts of time and money on information governance, but if it's not what you really need, you're just creating more work. 
Are you looking to help your IT department align more closely with business strategy? Contact us today to talk with our team.
Source: CMSWire, April 2014