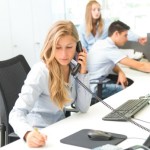 Are you struggling to use SharePoint effectively as a document management platform? Do you have a proliferation of SharePoint sites and versions? Is a lack of clear guidance on how to classify documents causing headaches?
If you're nodding your head, the good news is you're not alone. As an article on CMSWire explains, many organizations suffer from these SharePoint issues, and it's largely due to SharePoint's ease of use. It's simple to provision sites and enable users with self-service features.
Of course, that freedom requires a great amount of responsibility and organizational discipline, or else the issues identified above are bound to develop. The key to instilling that discipline is strong information governance.
Too often, organizations get caught up in what SharePoint should look like, focusing on branding rather than developing a good governance policy. They rush to roll out the platform before stopping to address information governance.
Governance is an area that's too important to overlook. Consider these three tips from the CMSWire article to help improve information governance at your organization.
Get everybody on board: Information governance needs to be everyone's responsibility. If it's not a strategic priority across the organization, you're not going to make improvements.
Appoint a cross-functional team: This provisional body should be tasked with tackling information governance issues from the start and putting projects back on track. It's important that this team outlines a common vision for the rest of the organization to follow.
Identify the most pressing issues: Prevent any burning problems from growing more serious by developing a long-term information governance strategy to address them.
Once you've ironed out these three areas, you'll be ready to strategically plan how to use information governance for not only solving document management issues in SharePoint, but also for improving your overall enterprise goals and objectives.
Learn how Colligo Professional Services could help your organization to better meet its business needs.
Source: CMSWire, April 2014