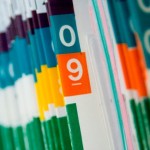 SharePoint 2013's records management functions certainly represent an improvement over earlier versions of the platform.
As an article on SearchContentManagement.com explains, SharePoint 2013 is much better at accommodating records management in the complex business environment of access rights, global enterprise search and multiple mobile targets. But even with these improvements, three important records management capabilities still aren't available out-of-the-box with SharePoint 2013, and are best attained with the help of third-party solutions.
Email management: SharePoint 2013 includes a site mailbox feature, providing some integration with Outlook. But this feature supports team collaboration rather than records management. For example, the out-of-the-box Outlook integration doesn't easily support key records management capabilities like extracting metadata from email, or tagging email with custom metadata for classification. For this, you should consider using third-party apps with enterprise-ready metadata support.
Mobile records management: The article talks about SharePoint 2013's improved mobile access, but the out-of-the -box solution is still incomplete in this regard. Organizations that want to leverage SharePoint in mobile environments would benefit from a rich native application for tablets and phones that lets users manage their records and other content while out of the office.
Compliance standards: Government organizations and other regulated industries are required to follow certain records management standards. In the United States, a key compliance tool is the

DoD 5015.02-STD RMA Design Criteria Standard

. This standard is especially important for companies that do business with the U.S. government. This compliance is not currently available out-of-the-box with SharePoint, although third-party solutions may be layered on top of SharePoint to provide this security. 
To sum it up, SharePoint 2013 offers significant improvements, but the out-of-the-box platform isn't yet a full records management solution. Fortunately, third-party solutions and add-ons allow organizations to attain the functionality they need, with SharePoint providing a solid base on which to build upon.
Learn more about solving your business challenges with SharePoint apps for secure mobile access and email management in the enterprise.
Source: SearchContentManagement.com, March 2014