Last Updated on March 10, 2023 by tania
Later this month the federal government IT community will again convene in Washington DC for the Digital Government Institute (DGI)'s 930.gov event and its five co-located conferences.
It's no coincidence that both records and knowledge management-specific conferences are featured.
Government records management has been under scrutiny lately, with agencies working to comply with the memorandum on Managing Government Records (M-12-18) and NARA's decision to accept only electronic records beginning in 2019.
But where we're seeing a shift is in an increasing focus on knowledge management.
Why is strong KM good for government?
Where records management is about compliance, knowledge and management pertains more to an organizations ability to effectively and efficiently use and act on knowledge and information assets.
Lessons learned are captured and leveraged, and less time is wasted on duplicated work—one study found that 3.6% of US GDP is spent re-creating content users can't find (Nucleus Research, 2016).
Russell Ackhoff, a pioneer of systems thinking, developed a data-to-understanding continuum that can be thought of as a framework for organizational knowledge maturity today.
We won't rehash the details of his model here, but it suggests that when organizations better grasp their information and the knowledge derived from the information, leaders have a more clear understanding of organizational and operational intelligence.
Government organizations grow when this is applied; beyond merely "tagging" content for compliance and records management purposes, there are great benefits to helping workers categorize, find, and deliver information to develop understanding.
Better business processes and software choices are two of the most important benefits.
Thinking of information and knowledge as tangible assets—and effectively delivering and managing them—will help the department or agency to better will fulfill its mission.
Focusing in this way makes compliance and adoption of records management practices and systems more palatable and attainable.
Where are we today?
To monitor how agencies are progressing towards M-12-18 compliance, in 2016, NARA began requiring Executive Branch departments and agencies to submit submission of an annual Federal Email Management Report.
Senior Agency Official for Records Management are asked to report on their level of email management maturity in four key success factors which included the usability and retrievability of email throughout its lifecycle.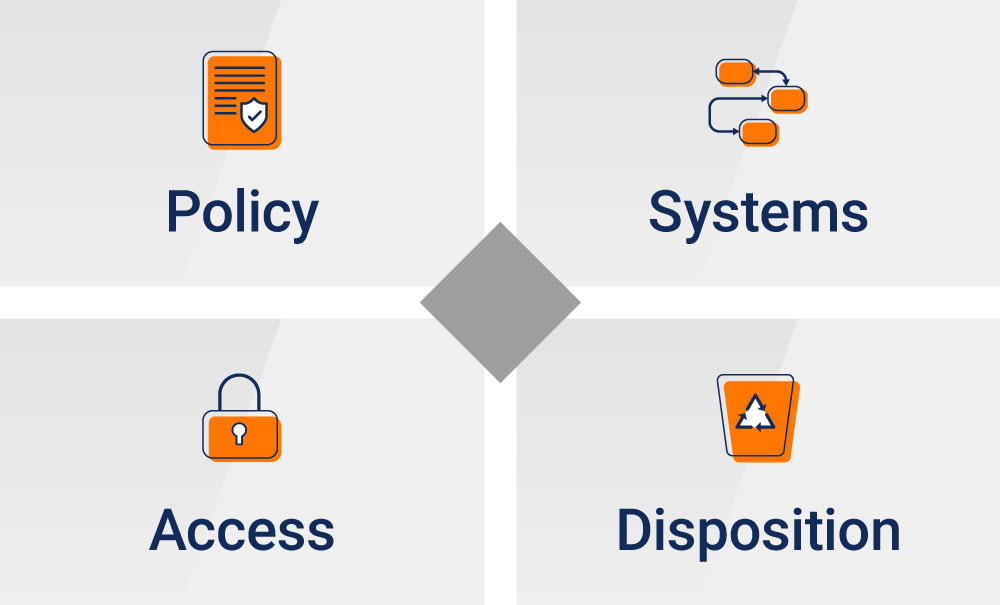 All Executive Branch agencies reported their score at the highest or second-highest level of maturity on this dimension in their 2017 report. This would indicate that many had "standardized processes for access and retrieval were beginning," or "retrievable during the normal course of business."
All but one agency reported gains in accessibility between 2016 and 2017; of those reporting gains on their overall survey score, their accessibility ratings improved by 2 points (on a scale of 0-4).
The survey defines "what success looks like" as: "email records are maintained in a system that preserves their content, context and structure, protects against their unauthorized loss or destruction, and ensures that they remain discoverable, retrievable and usable for the period specified in their retention schedule."
While this survey was focused on records management compliance, clearly there has been a determined effort to increase accessibility of emails which will also benefit agency workers with improved knowledge management practices.
Is your agency attainment of M-12-18 compliance leading to effectiveness and efficiency of your organization?
In a future blog post, we'll examine another dimension on which agencies are reporting progress—namely that of the email systems—where average responses were lower on the maturity scale.
NEOSTEK and Colligo will be exhibiting at the 930gov conference again this year.
Will you be in attendance?
We invite you to visit us at booth 321 and hear how we've helped other government agencies bridge the gap between knowledge and records management while improving compliance.  Contact us to set up a time to connect.