Government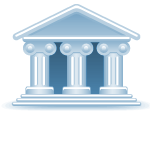 Email and Document Management for Government
All public officials have accountability to protect their public records—including emails. These records must be retained as evidence of business activities, and to meet legislative, government, and departmental requirements. With the need for every individual employee to create, share, and store emails in accordance with these requirements, it is critical that agency administrators have an effective solution for email records management.
By extending the email and document management capabilities of SharePoint, Colligo solutions ensure that email records are appropriately managed, tagged, stored, and accessible for discovery. Employees can easily manage all SharePoint content from everyday applications like Microsoft Outlook and Windows Explorer, ensuring that critical content is easily moved from personal PSTs and filestores to SharePoint libraries.
Easy filing options and rich metadata support make it easy to store and locate email records in accordance with government policies, while federated Outlook/SharePoint search capabilities, and offline access ensure access to up-to-date information, driving collaboration and productivity.
For agencies requiring DoD 5015.02 compliance, Colligo's email management tools are also available in GimmalSoft's Compliance Suite for SharePoint, the only certified records management application built on SharePoint 2010.
Colligo Solutions for Government
Increase collaboration and drive informed-decision making by ensuring up-to-date access to emails and documents
Simplify compliance with legislative, government, and departmental requirements for email records management
Ensure that documents, emails, and attachments remain accessible in the corporate records system in accordance with retention policies
Centrally administer agency-, role-, or user-specific access to SharePoint content
Easily classify email records at creation with standard and departmental-specific metadata
Easily migrate teams to SharePoint from Outlook mailboxes and Exchange Public Folders
Simplify maintenance and reduce costs by consolidating legacy systems
Drive adoption of SharePoint as your records management and archive system
Download your 30-day free trial now and discover why local, state, and federal governments and agencies worldwide rely on Colligo for compliance-driven email records management in SharePoint.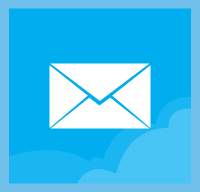 Increase productivity, streamline collaboration, and improve
compliance with seamless SharePoint/Outlook integration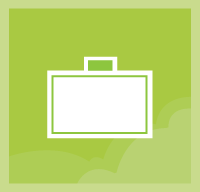 Embrace BYOD and secure your corporate data with the
award-winning mobile SharePoint app for iOS, Android, and Mac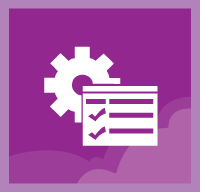 Speed deployment, reduce IT overhead, and support corporate governance.
Centrally-configured and managed SharePoint access ensures a consistent user
experience, on every platform and device.
Colligo and SharePoint case studies on Government

Provincial Government | Provincial Goverment Division Saw Immediate ROI on Colligo Software
"Colligo apps works as described with no surprises and provides immediate backup of SharePoint in case of a network loss."

State Government | State Government Increases SharePoint Usage and Productivity with Colligo
"Colligo Apps helped us with the proper storing of email with the cases they referenced."
Colligo and SharePoint white papers on Government

Enhancing and Extending Microsoft SharePoint 2013 with Colligo Apps
SharePoint 2013 is the latest release of Microsoft's leading business collaboration platform, offering exciting new features for social networking, cloud integration, content management, and collaboration.
Since its introduction, SharePoint has delivered valuable out-of-the-box functionality, and then relied on partners and customers to extend or customize SharePoint to meet specific needs, such as business processes, records management, industry vertical support, and compliance.
This whitepaper summarizes SharePoint 2013's new capabilities, and highlights the key areas in which Colligo delivers substantive business value over out-of-the-box SharePoint 2013.
Read Now »

Calculating ROI on your Colligo Investment
A guide to evaluating enterprise email management and secure mobile access for SharePoint.
The decision to purchase and implement enterprise software depends on the financial return on investment (ROI). If the solution does not add measurable value to your organization—with benefits clearly outweighing costs—then the purchase does not get approved.
This whitepaper will guide you through calculating the ROI for Colligo's suite of SharePoint apps. It enumerates the benefits of Colligo software, and shows how to express those benefits in dollars, to enable a calculation of your payback period.
Read Now »

The Top Five Security Challenges Presented by Mobile SharePoint Access
The flood of iPads into the enterprise brings huge productivity gains for the mobile workforce, but introduces a raft of security concerns for the IT department. The line between home and office, personal and corporate, has been blurred. Mobile devices with SharePoint access are attractive targets for attackers, as they can potentially gain access to an entire enterprise network.
With this in mind, we designed Colligo Briefcase Enterprise with enterprise-class security as a priority. This white paper outlines the top five questions executives are asking about secure mobile access to SharePoint, and explains how they are addressed by Colligo Briefcase Enterprise.
Read Now »

On-Demand webinars

Matthias Bandemer
The iPad Invasion: Leveraging SharePoint for Mobile Enterprise Security
Matthias Bandemer, Senior Manager, Advisory Services, Ernst & Young
Join Ernst & Young's mobile data security expert, Matthias Bandemer, as he explores the security challenges presented by mobile devices in the workplace, with a focus on leveraging your existing SharePoint infrastructure to secure corporate data on the iPad.
Joining Matthias is Colligo's CEO, Barry Jinks, and Director of Product Management, Trevor Dyck, who will provide valuable insight on integrating iPads into your enterprise SharePoint environment.

Dan Vasey
Enterprise Information Management with SharePoint 2010: Secrets to Success
Dan Vasey, Director, Records & Information Management, Charter Communications
Join Dan Vasey as he shares the strategy, methods, and tools that enabled his organization to successfully deploy the Charter Online Information Network, an enterprise-wide SharePoint solution for records and information management.

Ryan Duguid