Office 365/SharePoint Online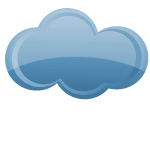 Mobile collaboration solutions for Office 365/SharePoint Online
Microsoft Office 365 and SharePoint Online allow your users to access secure, cloud-based storage, and to protect your organization from the risk inherent in free, consumer-grade file sharing services.
Colligo solutions provide a seamless user experience for managing email and documents in SharePoint, whether your SharePoint installation is in the cloud, on premises, or hosted in a hybrid environment.
With Colligo's offline capabilities, you'll always have access to the information stored within your SharePoint Online environment, even when you aren't connected to the cloud.
Colligo solutions for Office 365/SharePoint Online
Easily manage documents, emails, and attachments in SharePoint libraries located on-premises or in the cloud, directly from Microsoft Outlook and Windows Explorer
Retain control and security over corporate content, by extending enterprise-sanctioned, cloud-based storage to email and attachments
Eliminate the learning curve when migrating content to the cloud
Transparent access to on-premises, cloud, and hybrid SharePoint environments from Colligo Email Manager and Colligo Contributor Pro (including Colligo Contributor Add-in for Outlook, Colligo Contributor File Manage, and Colligo Contributor Client)
Download your 30-day trial now and discover why thousands of organizations around the world rely on Colligo's award-winning mobile collaboration solution for SharePoint to ensure simple, reliable access to SharePoint content, on-premises and in the cloud.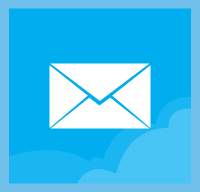 Increase productivity, streamline collaboration, and improve
compliance with seamless SharePoint/Outlook integration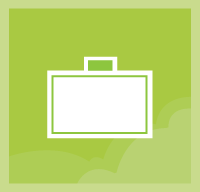 Embrace BYOD and secure your corporate data with the
award-winning mobile SharePoint app for iOS, Android, and Mac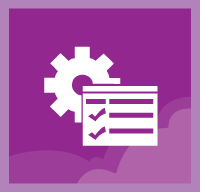 Speed deployment, reduce IT overhead, and support corporate governance.
Centrally-configured and managed SharePoint access ensures a consistent user
experience, on every platform and device.
Colligo and SharePoint case studies on Office 365/SharePoint Online

Allens Arthur Robinson | Global 100 Law Firm Ensures Secure and Efficient Document Distribution with iPads, SharePoint and Colligo Briefcase Enterprise
"Colligo Briefcase provides the most secure, robust and easy-to-use solution for accessing, syncing and viewing SharePoint content on an iPad."

Fernald Law Group | Fernald Law Group Creates Competitive Advantage with Microsoft-Hosted SharePoint & Colligo Contributor Pro
"Our goal of a paperless office has really benefited from Colligo Contributor Pro. Colligo's integration of Windows Explorer to SharePoint enables us to save files directly to SharePoint and add the necessary metadata to make them easier to organize and find."
Colligo and SharePoint white papers on Office 365/SharePoint Online

Enhancing and Extending Microsoft SharePoint 2013 with Colligo Apps
SharePoint 2013 is the latest release of Microsoft's leading business collaboration platform, offering exciting new features for social networking, cloud integration, content management, and collaboration.
Since its introduction, SharePoint has delivered valuable out-of-the-box functionality, and then relied on partners and customers to extend or customize SharePoint to meet specific needs, such as business processes, records management, industry vertical support, and compliance.
This whitepaper summarizes SharePoint 2013's new capabilities, and highlights the key areas in which Colligo delivers substantive business value over out-of-the-box SharePoint 2013.
Read Now »

Calculating ROI on your Colligo Investment
A guide to evaluating enterprise email management and secure mobile access for SharePoint.
The decision to purchase and implement enterprise software depends on the financial return on investment (ROI). If the solution does not add measurable value to your organization—with benefits clearly outweighing costs—then the purchase does not get approved.
This whitepaper will guide you through calculating the ROI for Colligo's suite of SharePoint apps. It enumerates the benefits of Colligo software, and shows how to express those benefits in dollars, to enable a calculation of your payback period.
Read Now »
On-Demand webinars

Ryan Duguid

Nishan DeSilva

Tricia Bush