Management & Board

Management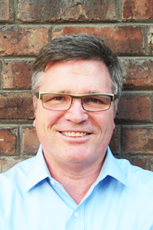 Barry Jinks, President, CEO, & Founder | Board Member
Barry is the founder and CEO of Colligo, and has been a technology innovator and entrepreneur for over 25 years. Barry is a recognized expert on SharePoint client technology and a frequent speaker at SharePoint and Enterprise Content Management (ECM) conferences worldwide. He manages Colligo's popular SharePoint blog, which discusses important issues in email and records management, governance, and compliance, as well as technology trends affecting the SharePoint and ECM market. Barry holds degrees in Science and Electrical Engineering and was named Ernst and Young's 1997 Pacific Region 'Entrepreneur of the Year' for Technology.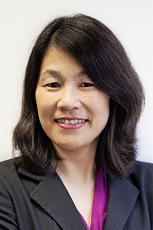 Lisa Payne, Chief Operations Officer and VP, Finance
Lisa Payne has over 20 years of senior leadership experience at public and private companies, most recently as CFO and VP, Business Development at BCIC, where she worked with industry, universities, government, and technology organizations to encourage the development of entrepreneurs and commercialization of technology. During her tenure, she also served as interim CEO. Prior to BCIC, Lisa served as the President of Aegis Mobility, a mobile application company, and President of TeraSpanNetworks Inc, a fibre optic network builder and manufacturer.
In 1999, Lisa co-founded Criterion Service Laboratory Inc., a contract research lab that provides services to biotech companies across North America, and conducted its own scientific research in the early detection of cancer. At Wavemakers Inc, a voice-enhancement software company, she obtained funding and closed financings, until its eventual acquisition by Harman International in 2001. Until 1999, she held the Office of General Manager during her tenure at Scientific Atlanta (formerly Nexus Engineering Corp).
Lisa actively serves as a mentor to a number of BC start-ups. Since 2005, she has served on the Board of the Focus Foundation, which helps high-risk youth achieve their potential. She is also an Audit Council member of the Auditor General for Local Government.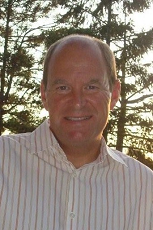 Dale Borland, Chief Marketing Officer, Chief Revenue Officer
Dale Borland comes to Colligo with over 25 years business and senior leadership experience in the Information Technology industry, having held a variety of C-Level roles in early stage entrepreneurial ventures as well at the executive level within medium and large enterprises organizations. At the end of 2005, Dale concluded a 16 year tenure with Microsoft Corporation where he held various senior management and executive positions in Sales & Marketing, Product & Operations, and Business Development across the EMEA regions. He joined the UK Board of Directors in 1994 with responsibility for the $100M OEM organization, moving on to head up the Consumer & Interactive Media Division and lead Global Operations and IT Services over a 10 year period.
More recently, Dale held positions of CEO, COO and CTO at companies developing and delivering Internet application solutions in social media, digital content and Marketing Automation.
Dale actively participates in local Vancouver technology with early stage mentoring of young business entrepreneurs in business fundamentals, strategy and talent nurturing. Holding an MSc in Electrical Engineering, Dale is a self-confessed motorsport fanatic, and competed in amateur formula motor racing for many years, along with being an avid golfer and fresh water angler.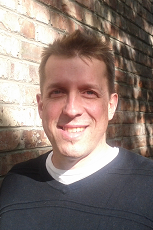 Dan Mills, VP, Engineering & Development
Specializing in lean, agile development Dan is expert in building high-performance teams that consistently deliver applications with exceptional quality and compelling user experience.
Dan comes to Colligo from Terrace Technology, where he remains as Chief Technology Officer, an innovation start-up developing Data as a Platform (DaaP) solutions that optimize digital content for search and discovery on the next generation semantic web.
Prior to that Dan worked for 10 years leading engineering teams in building MLS platforms. Starting with Interealty Corp as Director of Development, Dan created MLXchange, a first generation, web-based MLS used by over 250,000 realtors. Following an acquisition by First American, Dan was promoted to VP of Engineering.
Dan started his career as an electrical engineer specializing in laser optic simulations working for an aerospace defense contractor in Washington DC. He launched into internet programming in the late nineties with USWeb working with their strategic partner Microsoft Corporation on next generation web hosting and application development platforms.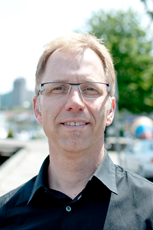 Ed Kaczor, VP, Sales
Ed brings over 20 years of experience in technology companies. He was previously VP of Sales at JustSystems, where he led new business sales of XML-based content creation software and content lifecycle solutions to Fortune 1000 and mid-market companies in North America and EMEA. Prior to that, Ed was Director of Sales for the XMetaL product group at BlastRadius Software, which was acquired by JustSystems in 2006. He was also a Business Development Manager at Motorola, Director of North American Sales for Blue Wave Systems, and Director of EMEA Sales at Spectrum Signal Processing. Ed started his career as a computer systems engineer prior to moving into sales. He holds a BSE from the University of Michigan, College of Engineering. At Colligo, Ed is responsible for building and executing a worldwide key account sales strategy to capitalize on the growing opportunities in the desktop collaboration market.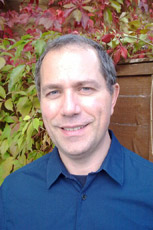 Valerio Pappalardo, Director, EMEA Sales
Valerio has over 15 years of experience in technology, with expertise in executive management and sales operations, including both direct and channel sales. In EMEA, Valerio is responsible for growing sales and business development, building strategies to increase market penetration, engaging Fortune 500 companies, and managing relations with partners and distributors. He has held senior account and sales management positions with major Blue-chip industry leaders, including IBM, Dell, and Quest Software – where he sold hardware and software solutions to international companies in Europe, the Middle East, and Africa, while fostering strategic business partnerships to build channel sales in EMEA. Valerio was previously Sales Director at Just Systems and Sales Manager at Quest Software, where he managed teams that consistently exceeded revenue targets. Valerio holds a First Class Degree in Political Science and Economy Research from the University of Political Science in Italy.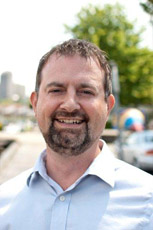 Trevor Dyck, Director, Product Management
Trevor Dyck is the Director of Product Management for Colligo, driving product strategy and roadmap for all of Colligo's products. A regular speaker at international SharePoint events, Trevor brings 18 years' experience in high tech, including senior engineering and product management positions at Hewlett-Packard, Agilent Technologies and Zeugma Systems, to his role developing products that drive SharePoint adoption while meeting the business needs of the enterprise. Trevor holds a BASc in Computer Engineering and Master of Business Administration degrees from Simon Fraser University. He has co-authored three US patents, and won an Emmy award for his pioneering work on MPEG video.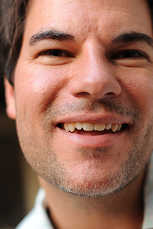 Jeff Schaeffler, Director, Marketing
For over a decade, Jeff has helped companies find a better way to connect with their consumers. As Director of Marketing, Jeff applies the tremendous insight he's gained to accelerate Colligo's growth globally. Through marketing automation, Jeff helped Vision Critical and Vivonet use their website as a mechanism for growth, resulting in both companies being awarded the Deloitte Fast 50/500 as one of  the "Fastest Growing Technology Companies" in North America. Applying technology to marketing is a unique strength of his, in 1996 at Deeproots he started one of North America's first Internet Ad Network's and in 2010 at Cossette he lead the strategy in developing McDonald's first mobile app. Jeff understands the complexities of marketing in the digital age, having worked with some of the world's leading brands such as Coca Cola, GAP, McDonald's, MTV and SAP. His work has won awards and generated industry press by demonstrating the impact of marketing on business results. Jeff frequently shares his knowledge with the marketing community as a speaker, recently at IMC and advisory board member with organizations such as FCancer and BCAIM.
Board of Directors
Bill Tam, Chairman
Bill is the Founder and a Principal of ThoughtBridge Management Consultants. Bill's career has taken him across North America, serving as CEO of EQO Communications in Vancouver, a Venture Partner at SpringBank TechVentures in Calgary, VP, in addition to senior executive positions at AT&T Canada, MetroNet Communications, Rogers Communications, Jones Cable, Infowave Software and Bell Canada. Over the past several years, Bill has been actively involved in technology growth initiatives, with a successful history of building and launching new businesses in the software, ecommerce, Internet, and telecommunications sectors. He currently serves as the President and CEO of BCTIA. Bill holds an MBA from the Western Business School, and earned his degree in Electrical Engineering at McGill University.
Greg Wolfe, Director
Greg is an active advisor to technology CEOs around the world, in the areas of company operations, M&A, and the creation of world-class customer-focused services. He brings over 20 years of experience in the high tech B2B industry, most recently as Executive Vice President and General Manager of Operations for Business Objects (pre-acquisition by SAP), a multi-billion dollar business intelligence software provider. During his time with Business Objects, he helped lead the organization through hyper-growth, to become the number one business intelligence provider in the world with over $1B in revenue, millions of licensed users, and more than 5000 employees.
John Kemp-Welch, Director
John, a Director, Venture Capital, at BDC Venture Capital, has over 19 years of investment management experience with early stage technology companies. Prior to joining BDC, John held progressively senior investment management positions at venture capital firm, Innovation Ontario Corporation, where he worked closely with the board and management of over 30 technology companies. Previously, John was an investment manager with the Ontario Energy Corporation, who invested in a variety of oil, gas, and energy-related technology companies. John holds Bachelor degrees in Economics and Geography from McMaster University.
Eric H. Carlson, Director
Eric has over 17 years of real estate investment, development, and management experience. Since 1994, he has held the positions of President and CEO for Anthem Properties Corp., an investment group that specializes in the acquisition and management of Class B retail, multi-family residential and office properties in high growth markets in Canada and the United States. Previously, Eric was President and a director of Kruger Capital Corp. He is a Chartered Accountant and holds a Bachelor of Commerce degree from the University of British Columbia.
Mike Calyniuk, Director
Mike has broad audit and consulting experience in finance, accounting, business processes, and technology and directed a large portion of his efforts working with Canadian small and medium-sized enterprises. Mike is a retired Partner of PricewaterhouseCoopers LLP, having held various senior local and global management roles during his career with the firm, including Global Chief Information Officer. He is currently the President of MEC Dynamics Inc., and a Strategic Advisor and Director of a number of companies, including BDC. A Chartered Accountant, Mr. Calyniuk was named Fellow by the B.C. Institute of Chartered Accountants (FCA) in 2009. He holds a Bachelor of Commerce, with an Information Systems Major from the University of British Columbia and is a graduate of the Institute of Corporate Director's Program (ICD).