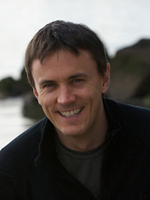 In this final blog entry, I'll wrap up with what Microsoft sees as the key drivers of SharePoint and Office 2010 as well as provide answers the two of the questions that I was asked during the webinar and was able to answer live.
In summary, the three key drivers of the new SharePoint and Office 2010 release are (1) ease of use, (2) flexible compliance, and (3) cost effectiveness. These help to drive enterprise content management across the organization and into the hands of all of your users.
My answers to the following two questions asked during the webinar can be heard on the audio file below.
Question #1: We're still on SharePoint 2007 and currently don't save emails in SharePoint, can you summarize the main points that I can take to my CIO to make the case for upgrading to SharePoint 2010 for email management?
Question #2: Can you summarize the key reasons that I'd move email in to SharePoint rather than just leave it in my email archiving system?
I also answered a number of other questions via email after the webinar and these questions and answers can be viewed on this blog entry.
Thanks again to Barry and Colligo for giving me the opportunity to be a guest blogger. I hope you found the information in these posts and in the webinar itself to be beneficial to your organization's deployment of SharePoint 2010 and to your understanding of email management in SharePoint 2010.
Download the slides here (PDF, Right-Click & Save As)
Download the audio